Whale Watching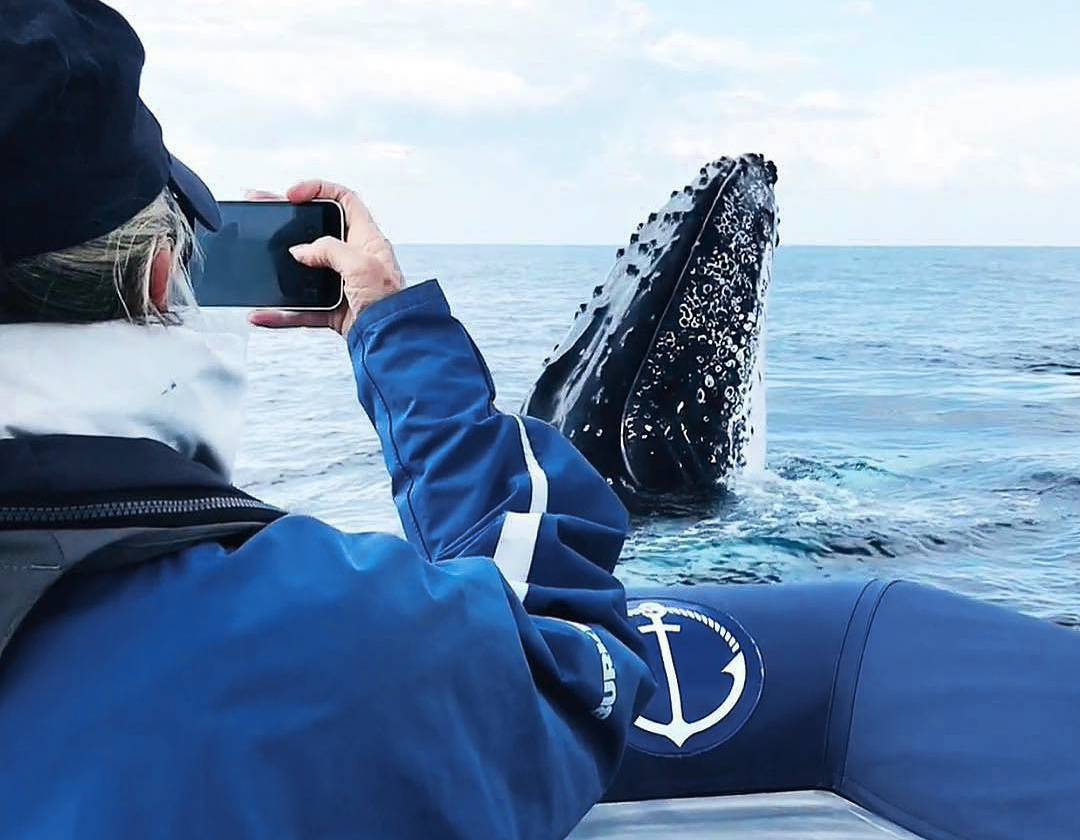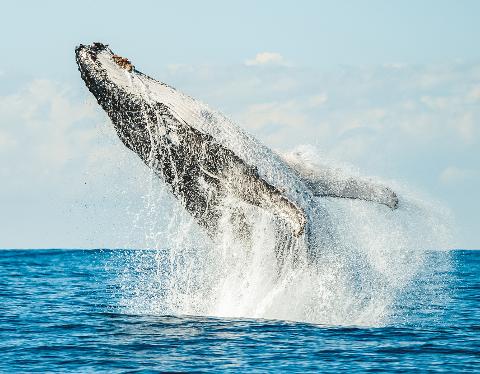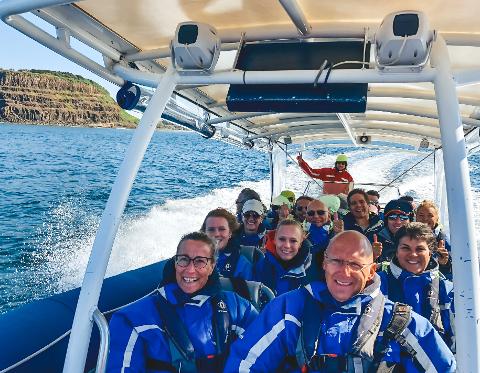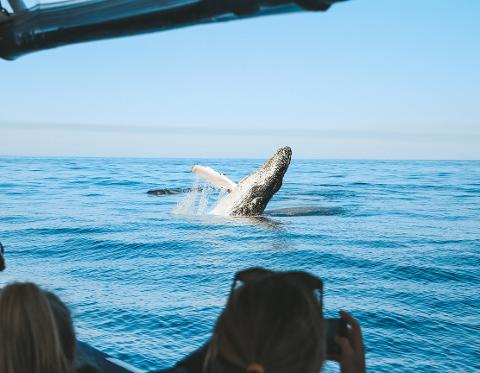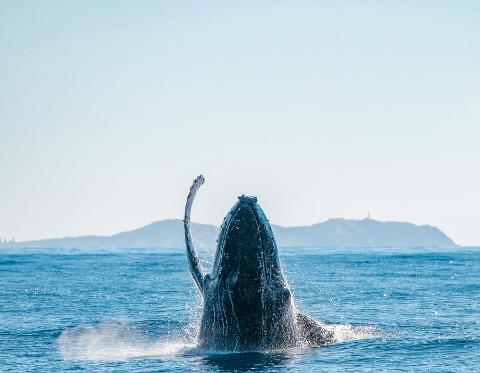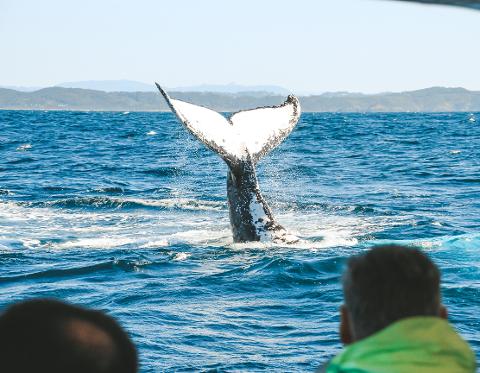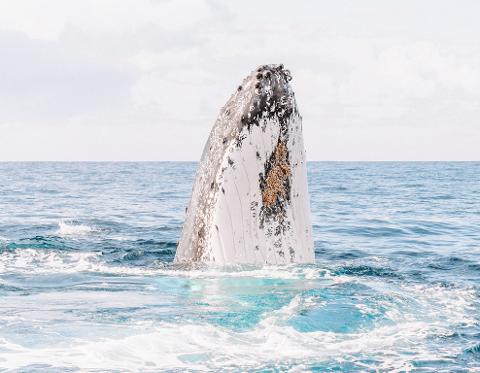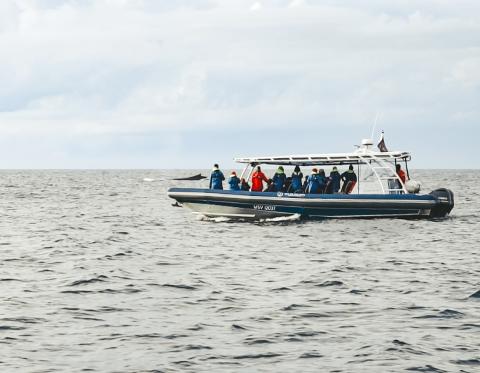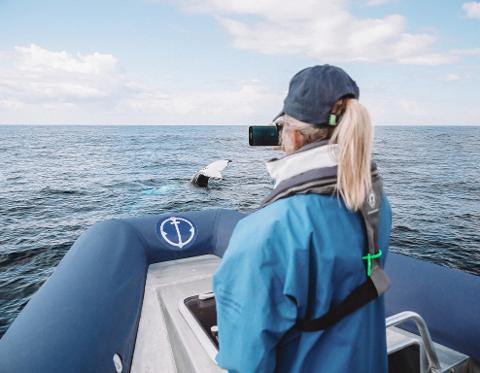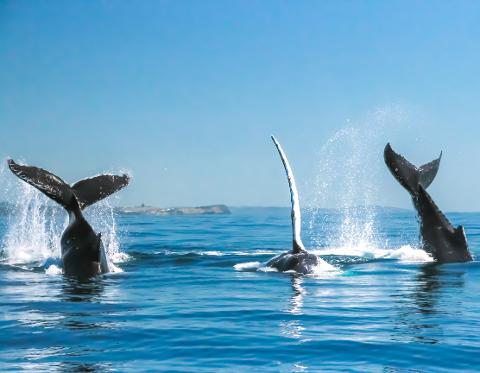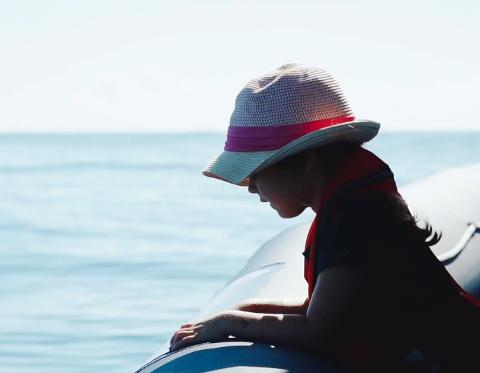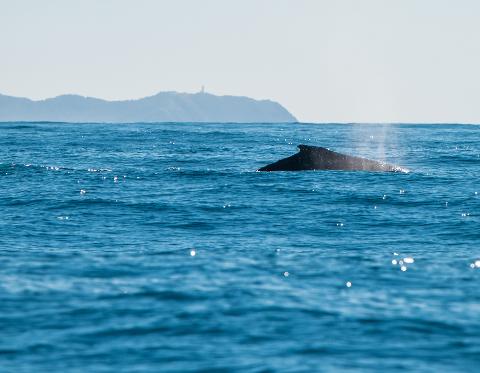 Duration: 2 Hours (approx.)
Location: Ballina, NSW
Product code: P82DLA
PLEASE JOIN OUR WAITLIST (ONLINE) IF YOUR DESIRED DAY IS BOOKED OUT- WE WILL CALL YOU IF SEATS BECOME AVAILABLE FOR YOUR GROUP SIZE. THE SYSTEM WILL ASK FOR YOUR CARD DETAILS, BUT YOU WILL NOT GET CHARGED UNLESS WE CALL YOU AND CONFIRM THAT SEATS ARE AVAILABLE FOR YOU TO JOIN US. WE ARE CURRENTLY MICRO-MANAGING BOOKINGS DUE TO COVID-19.

Attention Groups: Please book all in one order or add to your notes that you are with another group, so we can try our best to sit you together.
Encounter astonishing Humpback Whales in their natural habitat as they migrate past the coastline between Ballina and Byron Bay. We depart from Ballina's Richmond River and enter the pristine waters of Cape Byron Marine Park. Enjoy breathtaking coastal scenery while listening to live Humpback Whale song using our specialised underwater hydrophone. Our friendly Marine Biologist will share in-depth knowledge of the area & jaw-dropping encounters we experience within Byron's Marine Park.


Each year, between May and November, southern hemisphere Humpback Whales travel north from their Antarctic summer feeding grounds, past Cape Byron headland, and on to their breeding and birthing grounds in the sub-tropics. At more than 2,500-kms, this is considered one of the longest migrations in the animal kingdom. Witnessing this stunning spectacular is easy from Australia's most easterly point. We are so sure you'll spot a whale from June 1st until the end of October that we offer a free trip if you don't see one on your first whale watching adventure!
PLEASE NOTE: Any bookings on Whale Watching cruises that depart before June 1st, do not fall under our Whale Guarantee Policy due to how early it is in the season. We cannot Guarantee Whale sightings before June 1st, so you would be purchasing a ticket with the chance to see some of the first whales making their way up the coast.
TIMES
Times may differ depending on the date, but generally we have
7:30am, 10:00am, 12:30pm, 3:00pm
Times are subject to change if ocean conditions require it.
STEPS FOR BOOKING



1. Read our Terms & Conditions & COVID-19 Policy
Please read our current Terms & Conditions -
Here
Please read our current COVID-19 Policy in regards to Whale Watching Cruises -
Here


2. Book your Date & Make Payment

3. Receive your Confirmation Email
4. Receive Reminder & COVID-19 Questionnaire
24hrs prior to cruise departure you will receive a cruise reminder and be required to submit a mandatory digital COVID-19 Questionnaire during the coronavirus period, to keep both passengers and crew safe. Submit within 24hrs prior to cruise. You will be unable to board the vessel if you have not completed the Questionnaire.
5. What should I WEAR & BRING?
Unfortunately Due to COVID-19, we are temporarily NOT PROVIDING SPRAY JACKETS (PLEASE BRING YOUR OWN). If your wondering what might be the best attire or what you should bring with you, take a look – Here
6. Where should I park?
If your wondering where you can park in Ballina, take a look – Here


COVID-19 IMPORTANT CHANGES (Please Read)
During May-November, we will be offering our spectacular Whale Watching Cruise to guests who chose to travel with us (while allowing for increased precautions to keep everyone safe).
Our precautions and changes to our normal cruise include, but are not limited to:
Not offering Drinking Water from our re-usable bottles or GF snacks (Please bring your own if you wish)
Not offering our Weather Jackets for use whilst on the cruise (Please bring your own - highly recommended as it can get very cold out on the ocean)
We will try our best to keep groups together as much as possible when organising the seating plan.
NON-REFUNDABLE TICKETS (Cancellation & Refund Policy) - Any booking made for this coming Whale Watching season from April 20th 2020 will fall under our new Cancellation and Refund Policy. All tickets purchased will be non-refundable, unless Out Of The Blue Adventures cancels the cruise due to weather/ocean conditions. If you need to cancel your cruise, you must provide 48hrs notice via phone (in opening hours) and your ticket will become a Gift Card credit valid for a period of three years. If you give less than 48hrs notice before cruise departure, you will forfeit your money and not receive a credit. Please read full Cancellation Policy before purchasing your cruise.
Gift Cards - Please keep in mind that any Gift Cards purchased during this time will still follow our non-refundable policy as they are valid for 3 years. Gift Cards are non-refundable under any circumstance and cannot be exchanged for cash. If you redeem a Gift Card on a booking that gets cancelled by us due to weather or minimum numbers not met, your Gift Card is still not refundable, they are valid for 3yrs and can be used on another date or transferred to someone else to use.
Bus Transfers - We will not be offering our free bus transfer service until more restrictions are lifted. All passengers will make their own way to the wharf.
RESTRICTIONS:
All children must be accompanied by an adult. Minimum age is 5yrs for any cruise on the ocean. Not suitable for pregnant woman or anyone with a back injury. Anyone with cold & flu symptoms will not be allowed to board the vessel.